Calling all Robert Paul Academy Design Stars…
You're invited to participate in our RAPUNZEL PUTS UP HER HAIR CONTEST, exclusively for students and recent graduates of Robert Paul Academy, who are also Bloom.com members. The challenge — create a feminine, but edgy long hair design worthy of today's mod princess! We're teaming up with Bloom.com to bring you our first joint contest.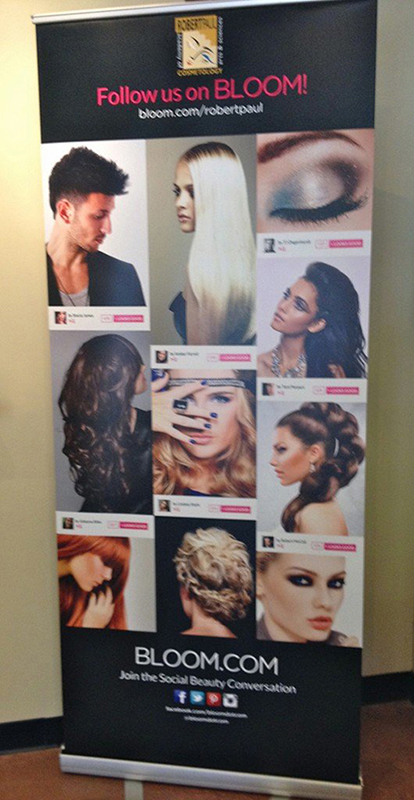 HOW TO ENTER:
Upload one photo, showing your hair design on a mannequin or model, at Bloom.com/rapunzelrpa between 7.7.14 and 7.26.14.
You must include the hashtag #RapunzelRPA in the "ABOUT THIS LOOK" box in order for your entry to be valid.
One entry photo per contestant.
Tell your friends, family and clients to vote "LooksGood" on your photo entry. Voters can only vote once on any given entry but can vote for multiple hair styles. Voters will need to register for a Bloom.com account, if they do not already have one.
THE PRIZES:
The person awarded the most "LooksGood" votes will receive a Centrix Rotorazor.
Plus, we're doing a lottery drawing for all voters. Each "LooksGood" vote will count as a lottery entry for a drawing for a Centrix Static Free Blowdryer.
TO QUALIFY:
The contest is for premium students or alumni of Robert Paul Academy who have the following Bloom.com profile sections complete: Profile pic, Anticipated Graduation date, and a Personalized Web Address.
The photo must be the entrant's original work and completed independently by the entrant.
Make-up, hair extensions and accessories may be added to any mannequin or model.
Entries should be "Princess" inspired with an edge, a twist or a trademark technique showing off your individual artistic skills.
SELECTION PROCESS:
All looks must be uploaded and entered by 11:59 pm on 7.26.14.
Winners will be announced by 7.31.14.
Prizes must be claimed by 8.31.14 at the Academy campus, located at 29 Green Meadow Drive, Timonium, MD 21093.
Prizes can not be substituted for other merchandise or returned for cash.
Late entries or votes will not be counted. All contest results are final.
Bloom reserves the right to disqualify any student found in violation of the spirit of the contest.
Good luck! We can't wait to see your entries!